Movate Edison
Drive superlative customer experiences
User for consumer
What is Movate Edison?
A modern-day contact center has numerous moving parts, ranging from customer engagement applications, queuing and routing systems, to CRMs and workforce optimization solutions. Running this complex ecosystem seamlessly and harmoniously, is critical to reducing customer effort and delivering world-class customer satisfaction.
However, the industry lacks a platform that binds these different components together synergistically.
Backed by a stellar award-winning journey in orchestrating superior customer experiences for more than two decades, Movate brings Movate Edison – its definitive CX Transformation Platform to the forte. Movate Edison is an end-to-end technology platform that unites customer services' three essential pillars seamlessly: elevating customer engagement, driving intelligence & insights, and amplifying agent productivity. Its modules leverage cutting-edge technology, including AI, cognitive RPA, analytics, and augmented reality, to deliver customized solutions for clients, and ensure tangible business benefits for them.
Accelerate. Innovate. Movate.
This reflects who we are at the core, what we stand for, live, and breathe every single day. This powers our brand and inspires every Movator to pursue excellence at work with speed and innovation.
Dynamic customer engagement
Amplify customer engagements using Smart IVR, Cognitive VA, Digital Messaging, Channel-less orchestration, AI-based Universal Search and Self-Search.
Associate amplification
Empower associates with Agent 360° Workbench, Tech Lead Dashboard, Contextual RPA, Digital Associate Cobot.
Actionable intelligence
Drive intelligent insights-enabled interactions with Cognitive Automation, Advanced Analytics, persona-based Smart Routing, Sales Acceleration and customer journey mapping.
Movate Edison for enterprise support
Movate Edison helps enterprises to simplify their complex technology support ecosystems. Our expertise across the enterprise ecosystem drives superior customer experiences, operational efficiencies and competitive differentiation.
Movate Edison for consumer support
Organizations need to provide their consumers with a consistent and personalized experience across all channels of interactions.
Key differentiators
Movate Edison has eight CX patents ranging from predictive routing to automated AI-based and cluster-based customer service resolutions; and covers all business scenarios for both B2B and B2C organizations.
Robust and modular tech
Maximize returns on your tech investments
Low upfront investment
Consumption-based pricing model
Most recognized
60+ awards and 150+ analyst recognitions
Strategic alliances and partnerships
Leverage the best of tech (Salesforce, Freshworks, Amazon)
Unparalleled service delivery
Platforms+ Best-in-class Global CX Delivery
Awards & recognitions
75+ international awards and 300+ analyst recognitions
November 28, 2023
NASSCOM Digital Skills Awards 2023
June 12, 2023
Movate won a  Gold Globee Award in the 'Company of the Year – IT Services' category at the 8th Annual Globee Awards for American Business 2023
May 5, 2023
TITAN Business Awards: Platinum in 'IT Service Provider of the Year 2023'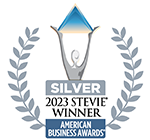 May 5, 2023
American Business Award: Silver Stevie –The 21st Annual American Business Awards®
April 9, 2023
Movate recognized for having the "Best CSR Impact" at the Corporate Social Responsibility Summit & Awards 2023 by UBS Forums Pvt. Ltd.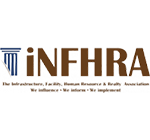 March 10, 2023
Movate Movate recognized for ESG practices at the 7th Edition Workplace Excellence Awards by iNFHRA
Resource Center
Read about the latest industry trends, technology breakthroughs, views of thought leaders and our perspectives to improve your business outcomes.
Get in Touch with us