Telecommunications and Media
Seamless, effortless, boundaryless connections made possible.
Telecommunications and media industry has been the pioneer of digitalization with early adoption of cutting-edge technology. The rapidly growing market and evolving customer expectations have necessitated businesses to always stay on the top of their game. Telecom and media enterprises have constantly reinvented themselves in the face of disruption. Movate can help you connect people and things skillfully and thrive in this digital world.
Our wide range of services helps telecommunication and media companies across the globe navigate the ever-changing market by creating holistic experiences and smarter infrastrcutures. Our services are tailored to sustainably transform all aspects of your enterprise by combining digital and analytics tools, streamlining operations, and offering personalized CX.
We help companies drive growth, build customer loyalty, and increase revenue by leveraging the power of automation and AI. Reimagine your processes, transform your business model, and provide outstanding CX with Movate as your partner.
Accelerate. Innovate. Movate.
This reflects who we are at the core, what we stand for, live, and breathe every single day. This powers our brand and inspires every Movator to pursue excellence at work with speed and innovation.
Key offerings
Movate Gen AI
Accelerate Business Value with Enterprise-grade Generative AI
Generative AI is propelling telecom and media enterprises into a new era of communication excellence by optimizing networks, predicting failures, and enhancing customer service. Movate's Gen AI offers a strong foundation for embedding Generative AI into your enterprise systems. And it delivers unprecedented customer experience while building agile and scalable infrastructures. Leverage our fully managed and ROI-efficient Movate GenAI services to kickstart your Generative AI journey.
Key offerings
Digital Customer Experience
Drive meaningful CX and grow subscriber base
A delighted subscriber base is the key to the success of telecom and media enterprises. Movate's digital customer experience services improve customer satisfaction by offering hyper-personalized content in innovative ways. Provide round-the-clock L1, L2, and L3 technical support to your customers. Take advantage of our agile and innovative customer acquisition strategies to accelerate your revenue generation.
Key offerings
Enterprise Product Services
Stay relevant amidst fierce competition
Gain the competitive edge and grow your B2B business with Movate's enterprise product services. We help you respond quickly to the changes in the market, think boldly, and reimagine the future. Leverage our 25+ years of enterprise tech expertise and advanced AI, analytics and automation capabilities to deliver world-class professional services, generate revenue, drive customer success and provide award-winning technical support.
Key offerings
Digital Infrastructure Services
Transform your IT ecosystem
The telecom and media industry moves fast. Stay ahead of the curve with Movate's digital infrastructure services. Leverage hybrid cloud seamlessly to connect better and undertake swift cloud-native development and deployment of solutions across the enterprise. Drive efficiency of your digital ecosystem with our telecom and enterprise networking expertise, comprehensive security solutions and innovative workplace offerings.
Key offerings
Digital Engineering and Insights
Build future-forward applications
Telecommunications and media companies don't adapt to the future; they define it. Transform your organization into a digital powerhouse with our digital engineering and insights services. Leverage the power of data and AI to future-proof your organization. Modernize your processes to drive business relevance and build future-forward applications. Increase your resilience and drive sustainable growth.
Key offerings
Customer retention
Become a growth engine with strong customer retention
The post-covid consumer is cautious and selective. And expectations for customer service are high. Our account management and retention services team ensures you consistently demonstrate value with predictive engagement. We perceive customer goals and nurture strong relationships with thought and empathy for higher customer retention. Wow your customers and drive long-term loyalty with us.
Key offerings
CX transformation as a service
Future-proof your CX ecosystem with end-to-end transformation
Our CX transformation-aaS services combine CX strategy with technological innovation, intelligent automation, and experienced customer service professionals. It's an end-to-end, cost-effective solution that helps you scale, build relationships, and create channel-less experiences. As your CX transformation partner, we help you with digital and cultural transformation and future-proof your CX.
Insight-powered outbound, inbound and web sales across multiple channels
Outcome-based engagement based on number of active customers per month
Proactively engage customers across the sales cycle to drive higher ARPU and CLV
Integrated support ecosystem of chat, email, self-help, and voice channels
L1-L4 tech support for advanced products across diverse geographies
Multilingual and cross-functional tech support across front office RMA, logistics, invoicing, account management, incident resolution
Multilingual and cross-functional tech support across front office RMA, logistics, invoicing, account management, incident resolution
Enable support engineers with technology to reduce AHT
Automated customer engagement to furnish missing information and drive consistency
Process QA automation to drive 100% case audits and process adherence
24×7 NOC monitoring & management of infrastructure assets
Availability monitoring, uptime monitoring, incident management, change & problem management
Reduce TCO and increase efficiency with intelligent automation
Awards & recognitions
75+ international awards and 300+ analyst recognitions
November 28, 2023
NASSCOM Digital Skills Awards 2023
June 12, 2023
Movate won a  Gold Globee Award in the 'Company of the Year – IT Services' category at the 8th Annual Globee Awards for American Business 2023
May 5, 2023
TITAN Business Awards: Platinum in 'IT Service Provider of the Year 2023'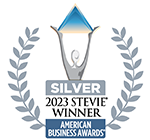 May 5, 2023
American Business Award: Silver Stevie –The 21st Annual American Business Awards®
April 9, 2023
Movate recognized for having the "Best CSR Impact" at the Corporate Social Responsibility Summit & Awards 2023 by UBS Forums Pvt. Ltd.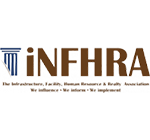 March 10, 2023
Movate Movate recognized for ESG practices at the 7th Edition Workplace Excellence Awards by iNFHRA
Resource Center
Read about the latest industry trends, technology breakthroughs, views of thought leaders and our perspectives to improve your business outcomes.
Get in Touch with us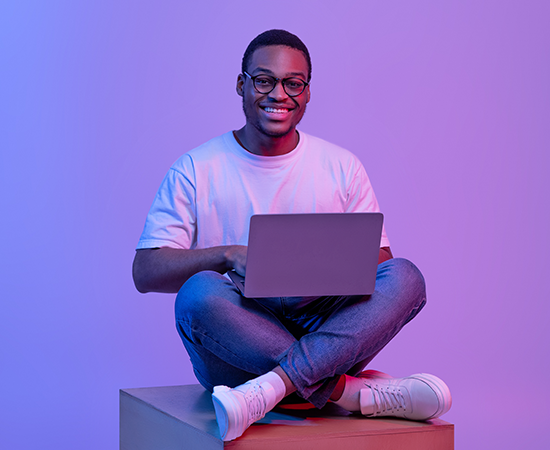 Hi There, is there any way we can help? Please fill out the 1 minute form below and one of our experts will reach out to you.