Digital Infrastructure Services
Resilient infrastructure for insights-driven digital businesses
'Evolve or fade away' is the newest digital mantra.
More than ever, IT leaders are searching for innovative methods to manage their infrastructure. This means improving IT efficiency, speeding up application delivery, maintaining excellent service levels, and improving user experience—all while cutting costs.
Stay ever ready, boost employee productivity, connect departments and prepare your organization for the future with Movate. With 'software-defined everything' and managed infrastructure approaches improve resilience, time-to-market, and customer experience.
Achieve front-end transformation with our award-winning platforms Movate Contelli (for AIOps), Movate Edison (CX transformation), and Movate Insights (data-driven actionable insights). Our ValuePlus architecture maximizes value in the era of digital products by integrating data, cloud, and customer experience. Take advantage of our in-house platforms and 30+ technology partnerships like Ivanti, Moveworks, AWS, Google Cloud, and MS Azure to meet digital challenges head-on and transform your IT ecosystem with a "lights-on" approach for an "always-on" world.
Accelerate. Innovate. Movate.
This reflects who we are at the core, what we stand for, live, and breathe every single day. This powers our brand and inspires every Movator to pursue excellence at work with speed and innovation.
Key offerings
Accelerate time to market and optimize operations
Hybrid cloud management
Choreograph workloads between public and private clouds effortlessly with our technology-led hybrid cloud services. Reduce the TCO and enhance operational efficiencies with advanced AIOps tools. Seamlessly manage on-premises and cloud infrastructure with automated incident management, datacenter services, DR/ BCP services, enterprise services management, and DevOps CI/CD services powered by our technology partnerships with Cloudwiry and Cloudify.
Key offerings
Powering scalable networks for a connected future
Telecom and enterprise networking
Growing network complexities have compelled the communications industry to transition from single-dimensional legacy environments to dynamic cross-application ecosystems. Movate helps this transition with AI-enabled telecom and networking services. Transform your network operations with our network planning and optimization, network engineering and deployment, enterprise networking, 5G, and edge computing capabilities to deliver agile solutions.
Key offerings
Activate cloud-driven transformation
Cloud enablement services
Cloud is a powerful game changer in the digital-first world. Gain competitive advantage and meet customer expectations with a cloud-first approach. We help you wherever you are on your cloud transformation journey and develop the right strategy to meet your business needs. Unlock maximum benefits with our strategy, industry expertise, and customer-first approach to deliver end-to-end cloud offerings that drive tangible business outcomes.
Key offerings
Close security gaps and drive bold innovation
Cybersecurity services
Cybersecurity is a major worry for enterprises in today's hyper-connected, technologically evolved world. Even a slight disruption risks brand reputation, finances, and assets. Movate's comprehensive security solutions combine in-depth domain and industry knowledge with futuristic technologies to tackle challenging problems. With a 360-degree view of your security ecosystem, discover and eliminate both current and future blind spots and risks.
Key offerings
Future-proof your workplace and drive employee experience
Digital workplace services
The digital workplace is an always-connected environment that enables zero touch provisioning of everything employees need. With our digital workplace solutions, you can provide a customized, seamless user experience for your employees anywhere, anytime, and on any device. Leverage AI, analytics, and automation to enable remote collaboration, improve employee productivity, and create intelligent workspaces that promote innovation and agility.
Leverage cloud-native DevOps tools for rapid rollouts
Best-in-class digital talent to ensure zero defect delivery
Expertise on all major technology platforms with experience of 26 years
AWS Connect rollout across the globe for leveraging the power of cloud
Cloud FinOps solution, FinArch for predictable cloud spend
Industry cloud blueprints for faster and efficient rollouts
Hybrid infrastructure management solution for on-premises, VMWare and AWS
Proactive cloud monitoring and management solution on Azure for better service elasticity
DevOps platform on AWS for serverless computing and faster GTM
Awards & recognitions
75+ international awards and 300+ analyst recognitions
November 28, 2023
NASSCOM Digital Skills Awards 2023
June 12, 2023
Movate won a  Gold Globee Award in the 'Company of the Year – IT Services' category at the 8th Annual Globee Awards for American Business 2023
May 5, 2023
TITAN Business Awards: Platinum in 'IT Service Provider of the Year 2023'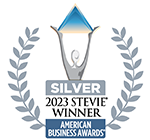 May 5, 2023
American Business Award: Silver Stevie –The 21st Annual American Business Awards®
April 9, 2023
Movate recognized for having the "Best CSR Impact" at the Corporate Social Responsibility Summit & Awards 2023 by UBS Forums Pvt. Ltd.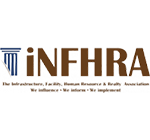 March 10, 2023
Movate Movate recognized for ESG practices at the 7th Edition Workplace Excellence Awards by iNFHRA
Our Partnerships
At Movate, we believe in delivering great business experiences through our first time-right approach, including co-innovating with our technology and business partners. Our global partnerships include leading technology partners from cloud and networking companies to digital & CX service providers. We have also partnered with leading industry associations, research, and advisory companies, professional bodies, member communities, and strategy and operations authorities.
By partnering with the best technology vendors, Movate can leverage diverse pools of expertise and offer comprehensive technology operations management and support services to its customers. The technology segments that contribute to our managed service frameworks include leading hyperscalers, IT service management (ITSM), cloud modernization, geospatial engineering, customer relationship management (CRM), digital engineering, cloud finOps, RPA, AIOps, security, multicloud storage providers and intelligent automation providers.
Resource Center
Read about the latest industry trends, technology breakthroughs, views of thought leaders and our perspectives to improve your business outcomes.
Get in Touch with us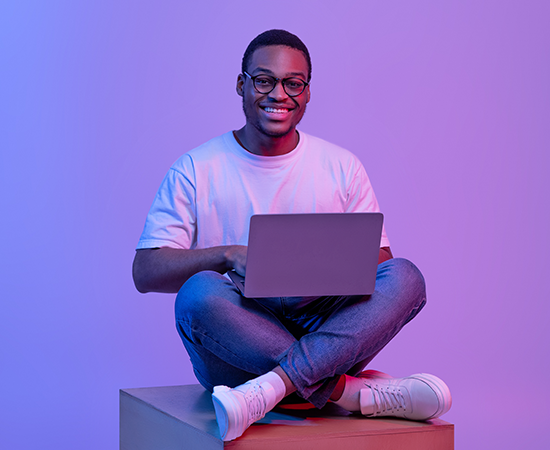 Hi There, is there any way we can help? Please fill out the 1 minute form below and one of our experts will reach out to you.