Professional Services
Hassle-free implementations and integrations with unparalleled managed services
The services you provide to your customers have the power to make or break their loyalty. Having a skilled professional team handle these services for you will not only allow you to focus on fulfilling your core objectives but also be more cost-effective and efficient. Movate's expert skills, years of experience, and knowledge ensure that we provide only the best to your customers.
At Movate, we believe that your best efforts should go into developing your core strengths and creating new value for your customers. You can do just that by leaving your professional services in our hands.
Whether you require remote support services or a company to implement your new products and services, Movate can do all that and more.
Our range of services includes product implementation and integration, managed services, remote services, and software upgrades. Our goal is to enable quick and smooth implementations to create the maximum possible value from your products and services.
So, why wait? Partner with us today!
Our wide range of services
Product implementation and integration
Providing your customers with implementation and integration services are the core of ensuring a product's success. It also aids in expanding product usage and acts as a source of post-sales revenue. Integration of a new product/service at a customer's premises requires skills and expertise. Our professional services team understands your needs and works with you to design and implement the perfect solution.
Managed services
Keeping your infrastructure top-notch and quickly adapting to changes enables you to stay ahead of the competition. Whether you need service request handling, consistent monitoring of the infrastructure, rapid scaling, or managed SaaS or XaaS, Movate can provide all of them. We customize our services as per your needs to offer you the best experience.
Remote support
After-sales support shapes the loyalty of your customers. Quick and hassle-free issue resolution is what creates an optimal CX. Movate offers remote support to your customers via multiple channels while promoting product usage expansions, cross-selling and upselling. Our experts help you design and choose the most suitable technology to optimize your customers' interaction with your brand.
Software upgrades
As you continuously improve your current technologies, you will also need to provide software upgrades to your customers to enhance their experience. At Movate, we are dedicated to improving your CX and customer retention by providing rapid and customized software upgrade services.
Educational services
As your products evolve, you need to constantly educate your resources and providing a seamless knowledge management program. Movate's comprehensive education services can ensure that everybody – including your vendors – is fully equipped to interact with your customers and deliver superb service. From technical training to knowledge management databases, process improvements to product specifications, Movate combines a CX focused culture with deep technical experience to deliver the education services you need.
Empower your technical support with digital accelerators
Smart log analytics
AI/ML based analytics solution that analyses massive device logs and automatically provides the related insights and KB articles to support teams
Automated quality assurance
Automated quality review of 100% of cases without any manual intervention and instant feedback to engineers
Intelligent search for efficient self-help
Automated in-depth search function across multiple repositories for quick and effective self-help
Smart virtual assistants
AI-enabled assistants for faster responses, specific answers, personalized experience, and uninterrupted service
Unified dashboard
Boost support engineer performance with a 360-degree view of the customer, integrated knowledge management, and AI-powered digital associate cobot
Accelerate. Innovate. Movate.
This reflects who we are at the core, what we stand for, live, and breathe every single day. This powers our brand and inspires every Movator to pursue excellence at work with speed and innovation.
Experience channel-less freedom
We have the omnichannel capabilities to provide seamless no-stitch experiences to your customers and remarkable business outcomes at lower costs.
Augmented reality
Chat
Email
E-commerce
Social media
Remote login
In-person
SMS
Support app
Web
Video
Voice
Leverage cloud-native DevOps tools for rapid rollouts
Best-in-class digital talent to ensure zero defect delivery
Expertise in all major technology platforms with an experience of 26 years
AWS Connect rollout across the globe for leveraging the power of cloud
Multidomain skills for serving the growing demand of the convergence of technologies
Smart automation and analytics to understand and improve processes
Seamless integration of modern technology to improve user experiences
Effective critical situation handling with predictive and pre-emptive engagement
Improved education services for client teams through webinars, email distributions etc.
Resource Center
Read about the latest industry trends, technology breakthroughs, views of thought leaders and our perspectives to improve your business outcomes.
Related Key Offerings
Supercharge your sales with powerful insights
Benefits
Drive customer acquisition
Accelerate sales ROI
Data-powered product insights
Get in Touch with us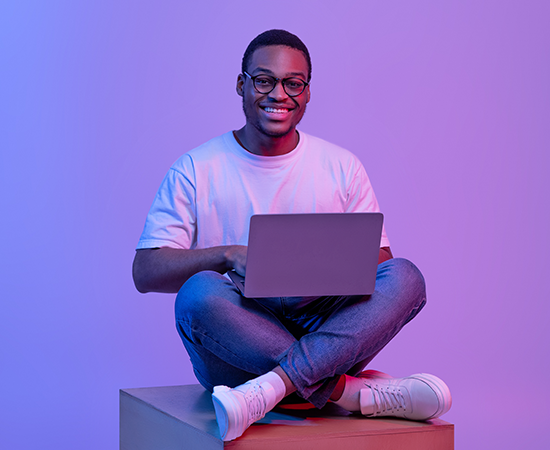 Hi There, is there any way we can help? Please fill out the 1 minute form below and one of our experts will reach out to you.