Technology & XaaS
Accelerate the success of your XaaS business
With remote work being the new normal, more and more businesses recognize the revolutionary potential of XaaS. XaaS-centric business models have the potential to increase market penetration, foster the delivery of customer-centric products and services, streamline the discovery of profitable new markets, and simplify the complexity of processes
Movate's XaaS services are designed to increase value for customers by making it easier and more affordable to access the offerings they need. Enhance customer value by shifting from high capital expenditure (Capex) to a more predictable operational expense (Opex) while enjoying flexibility, scalability, and reliability to stay competitive in the market.
Accelerate. Innovate. Movate.
This reflects who we are at the core, what we stand for, live, and breathe every single day. This powers our brand and inspires every Movator to pursue excellence at work with speed and innovation.
Key offerings
Digital customer experience
Journey to frictionless experience
Every business function from XaaS product design to customer service needs to be aligned with your customer's expectations, else you risk losing them to competition. Engage, monitor, and optimize digital customer experience seamlessly with Movate's XaaS-focused services. Create frictionless experiences with a greater focus on business outcomes across customer lifecycle, not just customer support.
Key offerings
Enterprise Product Services
Simplify your tech ecosystems
Embrace new-age technologies, and transition from a reactive to a proactive approach. Get ahead in today's competitive market with our high-value, custom enterprise XaaS offerings and stand out from the crowd. We have 26 years of experience assisting companies in the disruptive technology and XaaS industries. Streamline your technology ecosystems with our comprehensive enterprise product services, from consulting and sales support to technical support and managed services.
Key offerings
Digital Infrastructure Services
Design agile systems for success
Technology and XaaS companies need agile IT systems to empower the success of their cutting-edge products. Leverage Movate's comprehensive digital infrastructure services to deliver technology services across external and internal IT more effectively. Instantly adapt to changes in the market with our design thinking approach, rapid prototyping capabilities, and AI and automation solutions. Scale like never before with hybrid cloud services and AIOps innovation.
Key offerings
Digital Engineering and Insights
Build the digital future today
Technology and XaaS customers expect value at every stage of their journeys, hence it's crucial to design, develop, maintain, and continuously improve products backed by product and customer insights. Movate's digital engineering and insight services integrate the most advanced technologies to help you realize your business objectives. Deliver hyper-personalized and contextual offerings with our AI, analytics, automation, and geospatial services.
Insight-powered outbound, inbound and web sales across multiple channels
Outcome-based engagement based on number of active subscribers per month
Proactively engage customers across the sales cycle to drive higher ARR and CLV
Integrated support ecosystem of chat, email, self-help, and voice channels
L1-L4 tech support for advanced technology and XaaS products across diverse geographies
Multilingual and cross-functional tech support across front office RMA, logistics, invoicing, account management, incident resolution
Leverage cloud-native DevOps tools for rapid ecommerce solutions rollouts
Agile and seamless cloud migration to help scale operations and minimize costs
Expertise on all major digital commerce platforms with experience of 26 years
Awards & recognitions
75+ international awards and 300+ analyst recognitions
November 28, 2023
NASSCOM Digital Skills Awards 2023
June 12, 2023
Movate won a  Gold Globee Award in the 'Company of the Year – IT Services' category at the 8th Annual Globee Awards for American Business 2023
May 5, 2023
TITAN Business Awards: Platinum in 'IT Service Provider of the Year 2023'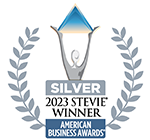 May 5, 2023
American Business Award: Silver Stevie –The 21st Annual American Business Awards®
April 9, 2023
Movate recognized for having the "Best CSR Impact" at the Corporate Social Responsibility Summit & Awards 2023 by UBS Forums Pvt. Ltd.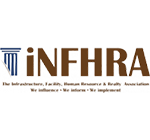 March 10, 2023
Movate Movate recognized for ESG practices at the 7th Edition Workplace Excellence Awards by iNFHRA
Resource Center
Read about the latest industry trends, technology breakthroughs, views of thought leaders and our perspectives to improve your business outcomes.
Get in Touch with us