Digital Sustainability Services
Reduce negative impact. Create positive impact. Act today.
Studies have estimated that web technologies contribute 2.3-3.7% of global CO2 emissions to the carbon footprint. Digital transformation and sustainability might seem mutually exclusive, but they are not.
Movate helps organizations achieve digital sustainability with our two-pronged approach: reduce the negative impact of websites and assets, and create a positive impact with digital technology transforming how organizations operate.
Our extensive research on analyzing carbon scores of hundreds of websites to assess the factors affecting carbon scores has enabled us to devise stellar optimization strategies. Our services include consulting, digital assets decarbonization, green IT and technology, and sustainable innovation.
Our wide range of services
Strategy and consulting
Our consultants evaluate your digital transformation goals and assets for their sustainable value to create a transformation roadmap to achieve SDGs. We assess and benchmark the present carbon footprint levels to identify areas of improvement and make your digital transformation as sustainable as possible.
Digital assets decarbonization
Assessing carbon footprint is essential to decarbonizing digital assets. Our experts conduct a thorough carbon footprint analysis to re-engineer your digital assets and drive business innovation and growth. Our solutions include reducing the energy requirement, shifting to renewable energy, and implementing efficiency measures.
Green IT and technology
IT operations contribute significantly to your carbon footprint. Movate offers green IT and technology services to reduce the environmental impact caused by your IT operations. Our offerings include green server hosting, sustainable application development, and more.
Innovation for sustainability
Innovation is the key to a company's growth. However, it is easy to forget the environment in the race to survive. Movate will assist you in reimagining your business processes and process automation using sustainable innovation. Our experts will aid in the profitable growth of your business while keeping you on track to achieve net zero emissions.
Digital assurance
across 7 layers of
brand experience
Searchability
Page hits | Voice Search | Search Optimization Checks | Keywords
Responsiveness
Performance | Content Load Time | Multi-device Experience | Network | Accessibility to Interfaces
Visual effectiveness
Visual Presentation and Appeal | Balance of Images, Text, and White Spaces | Clean and Simple Elements | Placement and Layout
Content effectiveness
Accessibility to Information | Clearly Visible Text | Readability | Unambiguous and Simple
Navigation
Flows, Journey & Stories | Enables Recollect | Familiar | Helpful | Emotional | Allows Seamless Exploration
Interaction
Useful and Usable | Predictable | Functional Dependency | Data Integrity | Security | Server Performance | Database Testing
Transactions
Screen Compare I Compliance Check I Functional Testing | Requirement Conformance
Accelerate. Innovate. Movate.
This reflects who we are at the core, what we stand for, live, and breathe every single day. This powers our brand and inspires every Movator to pursue excellence at work with speed and innovation.
Experience channel-less freedom
We have the omnichannel capabilities to provide seamless no-stitch experiences to your customers and remarkable business outcomes at lower costs.
Augmented reality
Chat
Email
E-commerce
Social media
Remote login
In-person
SMS
Support app
Web
Video
Voice
Automated process to detect data integrity issue on published maps
Configurable solution by region to identify data quality and placement issues
Automated transliteration for faster POI analysis
Automated system for POI extraction with features such as automated image quality check, POI completeness, multi-POI addition, cross validation
Geo-Intelli system having AI-ML based APIs for extraction of data from images
Automated dashboard for instant review of progress and Analytics
Enable last-mile data access to field agents on handheld devices / laptops
Data migration/ conversion using FME and other GIS tools to common map format
GIS consulting and assessment support for customized solution
Resource Center
Read about the latest industry trends, technology breakthroughs, views of thought leaders and our perspectives to improve your business outcomes.
Related Key Offerings
Transform your automation journey
Benefits
Accelerate time to market
Reduce manual labor
Enhance operational efficiencies
Get in Touch with us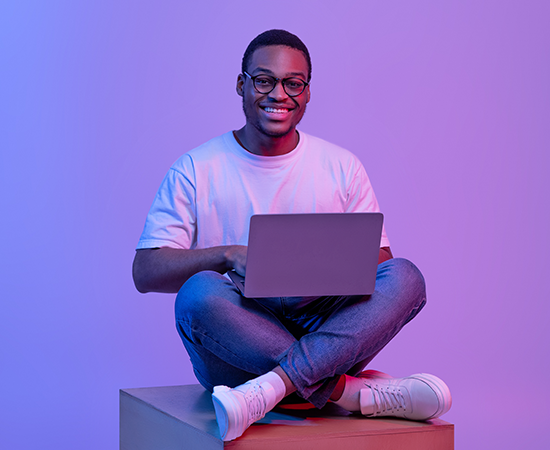 Hi There, is there any way we can help? Please fill out the 1 minute form below and one of our experts will reach out to you.