Emerging Hypergrowth Brands
Emerging Hypergrowth Brands
The stage of hypergrowth is a dream of every entrepreneur. And the number of hypergrowth brands globally has exploded in recent years. It is hard to enter the hypergrowth stage. However, it is harder to maintain and propel that growth.
Emerging hypergrowth brands need stellar technology and agile strategies to maintain their growth momentum. And that's exactly what Movate offers. Our services are designed to assist your company in rapidly moving and adapting to market changes. Our cutting-edge technology and experts enable you to scale and expand at phenomenal levels.
Our solutions enable you to build world-class products and offer a superior customer experience. With unique strategies, we make your customers loyal and brand advocates. We help you create innovative offerings to drive customer acquisition and retention. Drive growth and revenue with improved customer satisfaction, innovative offerings, and digital transformation with Movate as your partner.
Accelerate. Innovate. Movate.
This reflects who we are at the core, what we stand for, live, and breathe every single day. This powers our brand and inspires every Movator to pursue excellence at work with speed and innovation.
Key offerings
Digital customer experience
Become a customer-centric organization
Customer centricity is at the core of hypergrowth strategies. Movate leverages digital tools and technologies to elevate your customer experience and attain their loyalty. We leverage AI and automated solutions to provide seamless technical support, improve CSAT, and transform your support into a profit center. Increase customer lifetime value, decrease customer acquisition cost, and continuously improve with regular customer insights with Movate.
Key offerings
Enterprise Product Services
Enable product-led growth
Hypergrowth brands often face high acquisition costs and talent crunch. Only an innovative product, a stellar customer acquisition strategy, customer success, and seamless enterprise support can help you succeed. With Movate's enterprise product services, drive cost-effective customer acquisition, deliver custom product implementations, provide tiered support, ensure world-class customer success, and boost your customer lifetime value.
Key offerings
Digital Engineering and Insights
Stay ahead with disruptive technology
To stay ahead of the competition, you need to stay ahead of the curve with innovative and disruptive technology. Movate's next-gen tech, data analytics, smart automation, and AI services can transform your organization into a digital powerhouse. With a focus on sustainable development, we will help you unlock the sustainable value of your business. Reimagine your strategies with geospatial intelligence and data-driven insights.
Personalize the experience for customers based on intent
Best agent/ engineer routing in real time for handling customer based on AI profile
Managing high value customers with white glove support across the globe and all channels of support
Insight-powered outbound, inbound and web sales across multiple channels
Outcome-based engagement based on number of active subscribers per month
Proactively engage customers across the sales cycle to drive higher ARR and CLV
Leverage cloud-native DevOps tools for rapid rollouts
Best-in-class digital talent to ensure zero defect delivery
Expertise on all major technology platforms with experience of 26 years
Awards & recognitions
75+ international awards and 300+ analyst recognitions
November 28, 2023
NASSCOM Digital Skills Awards 2023
June 12, 2023
Movate won a  Gold Globee Award in the 'Company of the Year – IT Services' category at the 8th Annual Globee Awards for American Business 2023
May 5, 2023
TITAN Business Awards: Platinum in 'IT Service Provider of the Year 2023'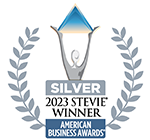 May 5, 2023
American Business Award: Silver Stevie –The 21st Annual American Business Awards®
April 9, 2023
Movate recognized for having the "Best CSR Impact" at the Corporate Social Responsibility Summit & Awards 2023 by UBS Forums Pvt. Ltd.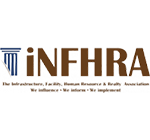 March 10, 2023
Movate Movate recognized for ESG practices at the 7th Edition Workplace Excellence Awards by iNFHRA
Resource Center
Read about the latest industry trends, technology breakthroughs, views of thought leaders and our perspectives to improve your business outcomes.
Get in Touch with us