Movate GenAI
Accelerate Business Value with Enterprise-grade Generative AI
Kickstart Your Generative AI Journey with Movate GenAI
Generative AI is ushering in a new era of enterprise intelligence. Its adoption is on the rise, and we are already witnessing its application to augment human efforts and transform digital experiences. Movate GenAI enables enterprises to reinvent their business operations and achieve unprecedented CX by providing end-to-end services, ready-to-use accelerators, and expertise on leading Generative AI products in the market. By combining the power of AI innovation, a strong governance model, and human-centered design, Movate GenAI provides a strong foundation for embedding it into enterprise systems and applications to address the unique needs of each enterprise while managing the ethical and data security concerns proactively.
With a focus on these use cases across the enterprise value chain, Movate GenAI amplifies employee experience, improves customer engagement, and helps generate valuable insights. It also allows enterprises to boost their productivity by revolutionizing product design and development and lifecycle automation.
Create Customized Generative AI-Powered Experiences
Movate GenAI is a fully managed, low-risk, and ROI-efficient solution to kickstart your Generative AI journey, whether you are looking to integrate existing GPT-enabled products like Einstein GPT/ Freshworks/ Moveworks/ niche products or to build custom solutions for your enterprise on platforms like Azure OpenAI for deeper knowledge synthesis and enterprise-specific intelligence. With a strong partner ecosystem and a global team of SMEs, we are making enterprises future-ready and unlocking the endless possibilities that it can bring.
Generative AI Consulting Services
Identify opportunities to reinvent business operations, conduct technology landscape assessment, recommend suitable tech stack, and deliver competitive advantage with personalized consulting expertise.
Development and Deployment
Empower enterprises with end-to-end Generative AI-powered application development and seamless deployment. Embed it into existing systems to drive automation and optimization.
Integration and Customization
Seamlessly integrate AI-powered solutions leveraging ChatGPT, Salesforce Einstein, etc., into existing systems. Provide API-based access and control to optimize workflows and unlock new levels of productivity and personalization.
Training and Validation
Knowledge curation services to train Generative AI applications, chatbots and virtual assistants using enterprise data. Ensure accurate, robust, and ethically aligned models deliver reliable, high-quality results.
Technical Support and Maintenance
Reliable technical support and maintenance ensuring smooth operation, performance optimization, and timely issue resolution for uninterrupted productivity.
Monitoring and Evaluation
Continuous monitoring and evaluation services for its powered applications. Ensure performance tracking, model refinement, and adherence to desired outcomes for optimal results.
Get Started with Movate GenAI Packages
Choose one of the Movate GenAI packages based on your enterprise needs and get started on your Generative AI journey today.
Accelerate. Innovate. Movate.
This reflects who we are at the core, what we stand for, live, and breathe every single day. This powers our brand and inspires every Movator to pursue excellence at work with speed and innovation.
Movate GenAI Accelerators
AutoGPT
Automate customer support tasks by enabling self-service, proper routing, etc.
Topic Modeler
Grouping of similar clusters and classes and providing the impact on business KPIs
Governance Models
Explore, search, identify, and recommend resolutions for different issues
Data Tuning Orchestrator
Automate parsing and transformation of data from disparate sources to train ChatGPT
Automated Behavioral Analysis
Classify empathy, soft skills, and sentiment of the support team and provide personalized actions
Automated KPI Trends Analysis
Provide automated actionable insights, trends, and deviation from metrics
Expertise Across Technologies & Platforms
Movate is partnered with leading Generative platforms and has an expert team of solution architects and experts working on these platforms
Why Movate?
Rapid Time-to-market
Express onboarding with initial use case identification and results in as little as 6 weeks and a comprehensive fast-tracked Generative AI transformation roadmap
Partnership Ecosystem
A strong partnership ecosystem with industry-leading technology companies like Microsoft, Salesforce, etc., to develop, deliver and support comprehensive joint solutions for customers.
Generative AI CoE
Dedicated CoE with a global team of enterprise architects, prompt engineers, data scientists, AI developers, and UX designers to develop Generative AI-powered applications and systems tailored to customers' needs.
Get in Touch with us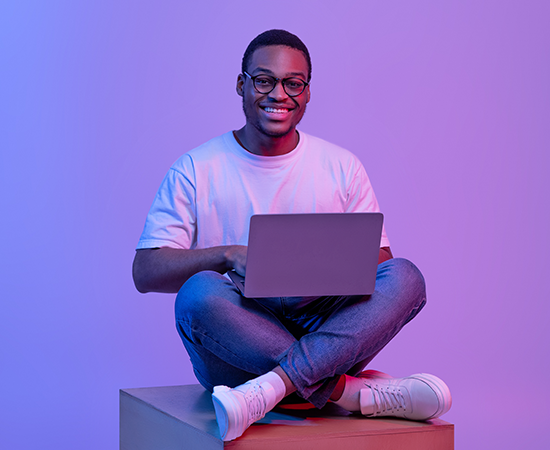 Hi There, is there any way we can help? Please fill out the 1 minute form below and one of our experts will reach out to you.