SMART Mobility
Secure mobility. Micro-mobility. Autonomous. Ridesharing. Telematics.
The era of smart mobility is here. Accessible and multi-modal transportation has become the basic expectation of the customers. But thriving in the competition would take more than meeting their expectations; you must exceed them.
Movate's services for SMART (Secure, Micromobility, Autonomous, Ridesharing, Telematics) mobility domain are designed to anticipate and exceed your customer's expectations with innovative technologies and agile strategies. Our cutting-edge technology enables shared mobility, connectivity, and real-time interaction to offer a superior CX. Provide world-class support to your customers by automating processes, such as technical support, concierge services, L1 support, and warranty management. Leverage our data-driven intelligence, machine learning, predictive analysis, IoT, and digital engineering to stand out from the competition.
Accelerate. Innovate. Movate.
This reflects who we are at the core, what we stand for, live, and breathe every single day. This powers our brand and inspires every Movator to pursue excellence at work with speed and innovation.
Key offerings
Digital customer experience
Shift your CX into next gear
Seamless services and a streamlined digital journey are integral to a superior customer experience. Enhance every facet of your customer's journey with Movate's digital customer experience services. Leverage technologies like virtual assistants, AI, and data-driven insights to offer quick and seamless support. Disrupt the mobility industry and future-proof your organization with our transformative CX solutions for smart mobility.
Key offerings
Enterprise Product Services
Revv up product performance
Automate your enterprise processes and revv up efficiency with Movate's wide range of enterprise product services. Leverage real-time data and machine learning to create faster, safer, and more sustainable products and services. Provide premium customer care, dealer support, and warranty management services like a pro. Build a seamless customer experience by taking advantage of our cognitive technologies.
Key offerings
Digital Infrastructure Services
Streamline IT to support your velocity
Smart mobility is about streamlining processes to create cleaner, safer, and more efficient mobility services. Our digital infrastructure services seamlessly manage and transform your IT to drive revenue and business value. Enhance your operational efficiency and drive agility with our hybrid cloud services. Leverage the cloud to reimagine an agile and secure infrastructure, and drive CX across touchpoints.
Key offerings
Digital Engineering and Insights
Hit the gas on digital transformation
Technology and innovation are the keys to growth in the mobility sector. Transform swiftly with Movate's disruptive digital services. Develop sustainable digital strategies and solutions that enable business growth while protecting the environment. Leverage analytics to make data-driven decisions and prepare for extraordinary situations. Harness geospatial data to power autonomous tech and deliver smarter customer solutions.
Pre-built automotive workflows in unified Agent 360 dashboard with customer context, omnichannel engagement, recall integration, connected vehicle data, single integrated KB with knowledge articles pulled from multiple sources like parts manufacturers, dealers, insurance, etc.
Intelligent Virtual Assistants and Mobile Assistant with Visual IVR, in-app customer support, user manuals, in-app sales offer integration and performance analytics for reducing customer effort
Multiple teams of agents trained in specific brand and automotive standards and solutions to meet the varied demands of complex case work, resulting in 25% drop in call abandonment rates
Complex case management including vehicle buy-back, lemon law, recall, VIP customers and more
Advanced analytics to provide intelligence on customers, customer journeys and operational insights based on VIN number, vehicle usage, etc.
Integrated support ecosystem of chat, email, self-help, and voice channels
L1-L4 tech support for advanced technology and smart products across diverse geographies
Multilingual and cross-functional tech support across front office RMA, logistics, invoicing, account management, incident resolution
Awards & recognitions
75+ international awards and 300+ analyst recognitions
November 28, 2023
NASSCOM Digital Skills Awards 2023
June 12, 2023
Movate won a  Gold Globee Award in the 'Company of the Year – IT Services' category at the 8th Annual Globee Awards for American Business 2023
May 5, 2023
TITAN Business Awards: Platinum in 'IT Service Provider of the Year 2023'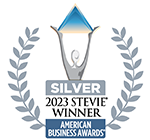 May 5, 2023
American Business Award: Silver Stevie –The 21st Annual American Business Awards®
April 9, 2023
Movate recognized for having the "Best CSR Impact" at the Corporate Social Responsibility Summit & Awards 2023 by UBS Forums Pvt. Ltd.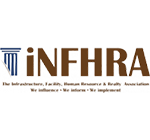 March 10, 2023
Movate Movate recognized for ESG practices at the 7th Edition Workplace Excellence Awards by iNFHRA
Resource Center
Read about the latest industry trends, technology breakthroughs, views of thought leaders and our perspectives to improve your business outcomes.
Get in Touch with us