Hybrid Cloud Management
Simplify your tech ecosystems with seamless hybrid infrastructure
It's the reign of the digital economy. IT leaders need to step up if they want to meet changing customer demands. This needs a radical approach to infrastructure management.
Transform your business with an agile, future-proof hybrid cloud management. Our hybrid cloud services offer a framework for managing on-premise as well as multi-cloud environments seamlessly. With a hybrid cloud in the picture, applications can unify across clouds and share resources from several cloud providers. Take automation to the next level with AIOps, profile-based provisioning, DevOps integration, and configuration automation.
Leverage our hybrid cloud solutions to solve your biggest challenges. Yes, the cloud promises speed, flexibility, and cost savings. Still, to get the most out of it, you must solve hard problems like security, regulation compliance, and cost management. Take advantage of our capabilities in cloud brokerage, capacity management, intelligent workload placement, and lifecycle activities to manage workloads efficiently across hybrid infrastructure.
Software-defined data center and network
Our software-defined architecture enables agility and scalability, generates new revenue sources, and focuses on the availability of services rather than provisioning. Transform investments into differentiators with virtualization. Achieve cost reductions, faster delivery, reduced hardware costs, improved automation, faster IT resource deployment, and shorter implementation cycles with our powerful automation and process frameworks. Take complete control of your infrastructure and maximize your ROI while keeping up with the latest IT innovations.
AIOps services
Our AIOps services use smart algorithms (powered by artificial intelligence and machine learning) to solve IT challenges intelligently and enable predictive and proactive IT management. At Movate, we implement AIOps solutions through our Movate Contelli platform. Contelli is a comprehensive platform for complete control of on-premises and cloud IT operations. Built-in algorithmic scripts automate your infrastructure in real time offering unmatched IT operations capabilities. Improve responsiveness, decrease downtime and performance delays, and innovate IT service delivery by diving deep into modern IT challenges. Leverage automated event correlation, early warning detection, incident automation, and self-serve infrastructure provisioning for a smarter IT.
Datacenter consolidation and migration
Datacenter consolidation and migration are driven by new technology advancements and changing business conditions. An enterprise datacenter is key to transforming infrastructure and meeting business goals. Datacenters must support agile infrastructure with cloud, virtualization, SDN, and automation. Gain better control of your datacenter assets, drive agility, and reduce risks with our datacenter services. Movate's migration services safely migrate workloads with minimal disruption by employing best practices cultivated through two decades of experience. We guarantee business continuity, minimize operating expenses, boost operational efficiency, and resilience.
Disaster recovery and business continuity
The success or failure of a business depends on how well it can keep running and serving its customers even after a catastrophic event like a natural disaster, a major IT failure, or a cyberattack. With our pre-emptive disaster recovery and business continuity planning services, Movate safeguards a company's infrastructure and operations even before a crisis strikes. We cover everything from business processes, human resources, business partners, and critical business assets. Remove the uncertainty from risk management. Expect the unexpected, precisely analyze potential consequences, and execute effective mitigation strategies to achieve resilience.
Enterprise service management (ESM)
Create exceptional user experiences enterprise-wide with our ESM services. Movate brings to reality highly agile and intelligent enterprise operations solutions that monitor, predict and respond to future business needs. Optimize your organization's integration points across functions with automation and AI services, service integration and management (SIAM), DevOps, and risk/compliance/regulatory services. Achieve your business goals faster with digital infrastructure as a catalyst for higher efficiencies and productivity across the organization. Enable smooth and intelligent enterprise services and transform your business.
Accelerate. Innovate. Movate.
This reflects who we are at the core, what we stand for, live, and breathe every single day. This powers our brand and inspires every Movator to pursue excellence at work with speed and innovation.
Experience channel-less freedom
We have the omnichannel capabilities to provide seamless no-stitch experiences to your customers and remarkable business outcomes at lower costs.
Augmented reality
Chat
Email
E-commerce
Social media
Remote login
In-person
SMS
Support app
Web
Video
Voice
24×7 services covering datacenter and cloud operations, asset management & network operations center
Incident, problem, change and capacity management of cloud, servers, VMWare, storage, network devices
Monitoring, management, and automation as a service
API solutions for integrating enterprise applications and IT monitoring suites
Analytics and insights solutions for product insights led operations maturity
Leverage cloud-native DevOps tools for rapid rollouts
Best-in-class digital talent to ensure zero defect delivery
Expertise on all major technology platforms with experience of 26 years
Hybrid infrastructure management solution for on-premises, VMWare and AWS
Proactive cloud monitoring and management solution on Azure for better service elasticity
DevOps platform on AWS for serverless computing and faster GTM
Resource Center
Read about the latest industry trends, technology breakthroughs, views of thought leaders and our perspectives to improve your business outcomes.
Related Key Offerings
Telecom & Enterprise Networking
Power scalable networks for a connected future
Benefits
AI-enabled services
Transform network operations
Deliver agile networking
Get in Touch with us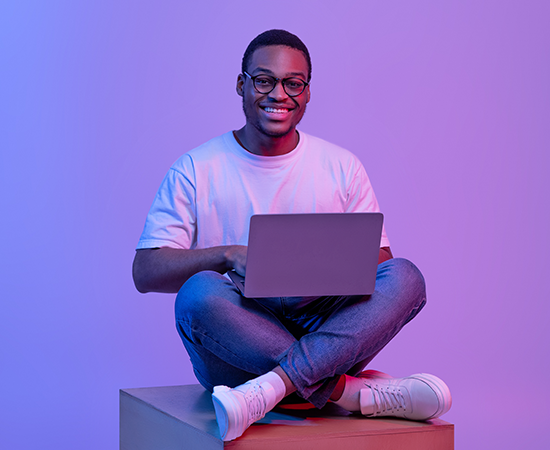 Hi There, is there any way we can help? Please fill out the 1 minute form below and one of our experts will reach out to you.