Digital Customer Experience
Human-centered experiences powered by technology and ingenuity
Partner with the best to be a CX leader
Experience is everything today. Customers interact with your brand at multiple points during their journey.
Brands must create superior end-to-end experiences that ensure customer loyalty and retention. And Movate (formerly known as CSS Corp) is doing just that. How?
Our custom maturity assessment models, resilient operational frameworks, and digital platforms are part of a wide range of solutions tailored to your industry and customers. Wherever your customers are in the CX journey, regardless of location and device, our CX transformation solutions help you stay ahead of the curve. With Movate, a pioneer in digital customer experience companies as your value partner, it's now easy to garner brand loyalty and engagement and reduce costs while consistently delivering quality and value.
We delight in your customer's delight. We enable you to build predictive, personalized, omnichannel experiences. Are you ready to meet the future?
Accelerate. Innovate. Movate.
This reflects who we are at the core, what we stand for, live, and breathe every single day. This powers our brand and inspires every Movator to pursue excellence at work with speed and innovation.
Key offerings
High-value customers at your fingertips
Customer service & satisfaction
Boost your ROI and top the customer satisfaction charts with our data-driven, outcome-based services. Make the customer acquisition process seamless with the pioneer in digital customer experience companies. Achieve high-level personalization with a unified customer service platform that connects multiple channels like video, chat, email, and others. That means flawless customer and associate experiences. Explore more ways to drive CSAT.
Key offerings
Delight your customers with Movate OnDemand
Gig peer experts for consumers
Supercharge your CX with Movate Ondemand's gig customer experience ecosystem. We help you deliver agile, game-changing support to customers across the world and anywhere in the lifecycle. Tap the expertise and flexibility of a global talent pool, slash costs, delight customers, and more. Exceptional support starts with us. Connect today.
Key offerings
Empowering customers with intuitive tech support
Empowering customers with intuitive tech support
Anticipating and understanding customer needs intuitively and intelligently is the hallmark of quality tech support. Our AI-enabled, automated solutions come with deep analytics and insights for proactive, meaningful engagements. We have some of the most experienced technical support associates in our team. We proudly call many of the top-class global technology brands our satisfied customers. Are you next?
Key offerings
Transform from a cost center to a profit center
Revenue generation
Accelerate your business outcomes and transform support into a profit center with our premium tech support services. Our revenue generation services offer the utmost flexibility for personalization and come complete with automation tools, omni-channel communication capabilities, and analytics to scale with ease and drive customer acquisition. Evolve into an efficient, mature revenue-generation hub with us.
Key offerings
Become a growth engine with strong customer retention
Customer retention
The post-covid consumer is cautious and selective. And expectations for customer service are high. Our account management and retention services team ensures that you consistently demonstrate value with predictive engagement. We perceive customer goals and nurture strong relationships with thoughtfulness and empathy for higher customer retention. Wow your customers and drive long-term loyalty with us.
Key offerings
Future-proof your CX ecosystem with end-to-end transformation
CX transformation as a service
Our CX transformation "as-a-service" model combines CX strategy with technological innovation, intelligent automation, and experienced customer service professionals. It's an end-to-end, cost-effective solution that helps you scale, build relationships, and create channel-less experiences. As your CX transformation partner, we help you with digital and cultural transformation, and we future-proof your CX.
Global CX services re-design and tech-enabled delivery
Homogenous next-gen global technology ecosystem powered by cloud-based CX
Shift-left strategy with automation and analytics to understand and improve customer journeys
Managed services model to manage end-to-end CX operations
Outcome-based engagement based on number of active customers per month
Analytical modeling and churn predictions for proactive support to sales
Enable customer service teams with technology to drive smooth channel-less experiences
Associate personas created based on skills, personality type, and past performance
Real-time routing to best associate based on AI profiles with service personalization
Awards & recognitions
75+ international awards and 300+ analyst recognitions
November 28, 2023
NASSCOM Digital Skills Awards 2023
June 12, 2023
Movate won a  Gold Globee Award in the 'Company of the Year – IT Services' category at the 8th Annual Globee Awards for American Business 2023
May 5, 2023
TITAN Business Awards: Platinum in 'IT Service Provider of the Year 2023'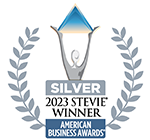 May 5, 2023
American Business Award: Silver Stevie –The 21st Annual American Business Awards®
April 9, 2023
Movate recognized for having the "Best CSR Impact" at the Corporate Social Responsibility Summit & Awards 2023 by UBS Forums Pvt. Ltd.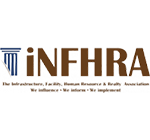 March 10, 2023
Movate Movate recognized for ESG practices at the 7th Edition Workplace Excellence Awards by iNFHRA
Resource Center
Read about the latest industry trends, technology breakthroughs, views of thought leaders and our perspectives to improve your business outcomes.
Get in Touch with us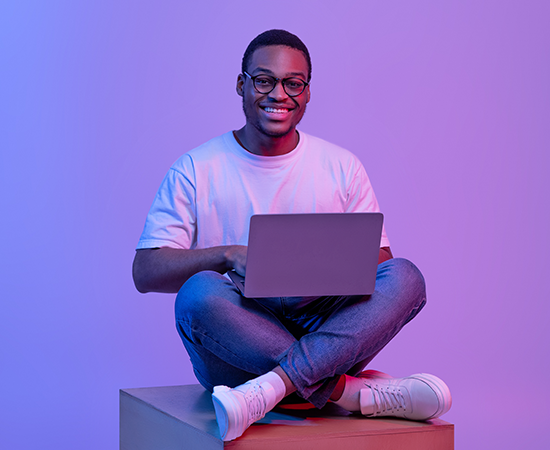 Hi There, is there any way we can help? Please fill out the 1 minute form below and one of our experts will reach out to you.