Digital Engineering and Insights
A sure-fire way to identify and achieve digital business ambitions
Reimagine the digital future with Movate
Digital transformation has forced organizations everywhere to do better, be more agile and innovative, and adapt quickly to changes. Staying relevant in this environment is challenging but not impossible. The future is digital. So why aren't you?
Movate's wide range of digital transformation services is tailored to transform all aspects of your enterprise into a digital powerhouse. With our years of expertise in front-end development, testing, and analytics, we develop and maintain front-to-back application services with domain-centric outcomes. Powered by data analytics, testing, and smart automation services, we design a desirable user experience.
Leverage our in-house accelerators, solutions, and 4 award-winning platforms. Take advantage of our work on next-gen immersive techs like AR/VR, computer vision, and features recognition. Modernize your core applications, accelerate your transformation to a digital organization, delight your customers with an innovative CX, and reimagine your future with Movate as your partner.
Accelerate. Innovate. Movate.
This reflects who we are at the core, what we stand for, live, and breathe every single day. This powers our brand and inspires every Movator to pursue excellence at work with speed and innovation.
Key offerings
Modernize your core applications
App development and maintenance
Modernize your core applications and achieve the agility needed to keep up with the ever-evolving customer needs. We enable you to design, develop, and deploy agile and innovative applications to drive business relevance. From application modernization to platform migration, we provide all the services to enable you to deliver maximum digital value and gain a significant competitive edge.
Key offerings
Leverage the intrinsic power of data
Data analytics and AI
Harness the power of data to gain unique insights and deliver meaningful CX. Future-proof your organization with data-driven decisions. Our services include data and analytics consulting, AI and data science services, master data management services, and much more. Leverage Movate Insights and ValuePlus framework to gain an in-depth understanding of your customers, streamline business operations, and personalize the customer experience.
Key offerings
Drive consistent user experience
Digital assurance and testing
A consistent and wholesome user experience is the key to your success. Our quality assurance framework spans across seven UX layers from functional to behavioral to ensure your digital ecosystems work smoothly and consistently across all touchpoints. Our digital QA and testing services ensure your systems remain highly responsive, scalable, and available. Reduce risks and time-to-market and optimize costs with Movate.
Key offerings
Transform your automation journey
Smart automation services
Doing repetitive tasks manually is the bane of employee productivity and overall profits. Our smart automation services help automate your mundane tasks and deploy an enterprise-wide automation strategy. Enhance decision-making with our AI-powered intelligent automation systems and our technology partnerships with leading RPA solution providers. Get the perfect AI companion to human intelligence!
Key offerings
Harness the power of gig
Gig peer experts for intelligence
Merely digitalizing your processes is not enough. After your organization has embraced digitization, you will require support at various points. Our gig peer experts for intelligence provide data labeling and annotation support, and AI training. Reduce operational costs and accelerate application adoption across the enterprise. Get the right support here.
Key offerings
Engineer human-centered experiences
Experience engineering services
Businesses thrive when they are committed to human experience. The digital-first approach has helped organizations thrive and keep their focus on improving customer experiences. Drive personalized experiences with a hybrid content managed system, AI-powered insights, and agile digital transformation. With Movate as your partner, create an omnichannel reach of your customers, get customized applications, and expedite your market readiness.
Key offerings
Revolutionize business with locational intelligence
Geospatial and locational intelligence
Geospatial intelligence has increased the local and hyperlocal growth opportunities for businesses exponentially. Movate's geospatial and locational intelligence services help you tap into the hidden potential of location data by delivering smarter and better insights. Our range of services includes GIS consulting and assessment, data acquisition and processing, content management, spatial analytics, and industry-specific geospatial solutions.
Key offerings
Make your systems sustainable
Digital sustainability services
Customers today have become more climate-conscious and expect the same from their favrorite brands. Businesses can no longer thrive without taking accountability for their carbon footprint. Movate's digital sustainability services ensure that your digital transformation does not come at the cost of the environment. Reduce your carbon footprint while optimizing your digital assets with us. Your journey towards a sustainable future starts here!
Holistic application engineering expertise from "concept" to "market"
Seamless integration of technology into application services
Automation and DevOps led agile development & support
Customizable configurable scripts – Almost codeless test automation
Up to 60% of usability issues are detected in the development cycle
Language independent visual testing
NLP-based solution for analysing information, and build models for providing recommendations
Combination of enterprise-ready open-source tools, partner tools and in-house tools
Customized services and solutions driven by client outcomes
Awards & recognitions
75+ international awards and 300+ analyst recognitions
November 28, 2023
NASSCOM Digital Skills Awards 2023
June 12, 2023
Movate won a  Gold Globee Award in the 'Company of the Year – IT Services' category at the 8th Annual Globee Awards for American Business 2023
May 5, 2023
TITAN Business Awards: Platinum in 'IT Service Provider of the Year 2023'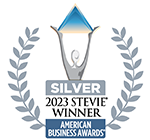 May 5, 2023
American Business Award: Silver Stevie –The 21st Annual American Business Awards®
April 9, 2023
Movate recognized for having the "Best CSR Impact" at the Corporate Social Responsibility Summit & Awards 2023 by UBS Forums Pvt. Ltd.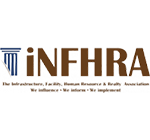 March 10, 2023
Movate Movate recognized for ESG practices at the 7th Edition Workplace Excellence Awards by iNFHRA
Resource Center
Read about the latest industry trends, technology breakthroughs, views of thought leaders and our perspectives to improve your business outcomes.
Get in Touch with us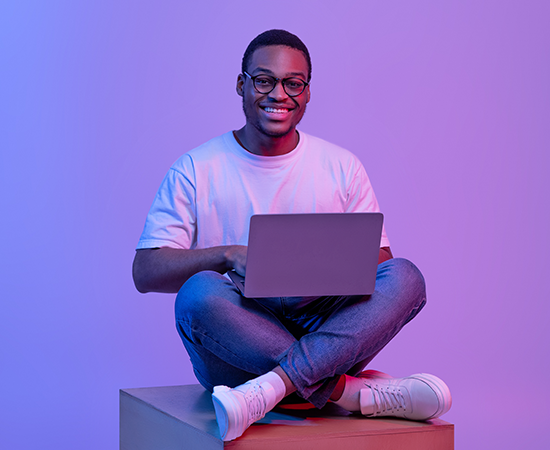 Hi There, is there any way we can help? Please fill out the 1 minute form below and one of our experts will reach out to you.