Experience Engineering Services
Drive great user experiences across digital interfaces
Great experiences are the result of a brand's cumulative interactions with its customers and staff.
At Movate, we design extraordinary digital experiences that enhance brand awareness while increasing productivity and operational efficiency. Our experts integrate data with design, systems with stories, and insights with objectives using research and strategic thinking. We pinpoint pivotal points in the customer and employee journeys and then orchestrate the appropriate tools, platforms, and initiatives to transform these high-value interactions into unique and memorable ones that boost business outcomes.
Achieve digital and customer experience goals effortlessly with our customized digital experience services. Ascend the digital maturity curve quicker than your competitors, digitalize business processes, develop internal company trust, show results, and achieve faster ROI. Our team of experts can enhance your UI/UX wireframes, mobile and web user interface design, and web application development.
Our wide range of services
UI/UX consulting services
Every problem is unique, and so should its solution. Movate assists customers with a variety of one-of-a-kind scenarios based on specific issues and requirements. From fundamental criteria such as user interface and experience audits to checking the interface for usability concerns and evaluating business models and innovation, there is something for everyone. Help your clients achieve their goals holistically. Get an expert opinion on architecture, usability testing content, production, and business modeling, Make your app one of the greatest on the market by upgrading it.
Mobile and web user interface design
Interface designs can make or break a brand image. A contemporary, yet straightforward design is the quickest route to consumer loyalty. Leverage Movate's mobile and web user interface design to define interface principles, expand your in-house design teams with ease, and meet your business objectives. We build streamlined, effective user processes and appealing designs. Engage your potential consumers in extensive user research and create UIs that actually resonate with your target audience. Develop a robust foundation of user interface and provide a strong foundation for your designs.
Digital experience services
Digital-first services keep enterprises on their toes to understand customer journeys and experiences. With digital Darwinism, organizations are operating in a new environment that emphasizes active engagements, customer insights, omnichannel content delivery, targeted campaign management, and self-service tools. Movate's digital experience services enable organizations to reimagine and accelerate their marketing strategies through a faster, simpler, technology-driven framework. Drive personalized and secure customer engagements with a hybrid content managed system (CMS), optimized content, and AI-powered cybersecurity tools, improving brand equity, and facilitating digital transformation. Accelerate content and campaign management strategies and provide real-time analytics using our AI-infused operations.
Digital assurance
across 7 layers of
brand experience
Searchability
Page hits | Voice Search | Search Optimization Checks | Keywords
Responsiveness
Performance | Content Load Time | Multi-device Experience | Network | Accessibility to Interfaces
Visual effectiveness
Visual Presentation and Appeal | Balance of Images, Text, and White Spaces | Clean and Simple Elements | Placement and Layout
Content effectiveness
Accessibility to Information | Clearly Visible Text | Readability | Unambiguous and Simple
Navigation
Flows, Journey & Stories | Enables Recollect | Familiar | Helpful | Emotional | Allows Seamless Exploration
Interaction
Useful and Usable | Predictable | Functional Dependency | Data Integrity | Security | Server Performance | Database Testing
Transactions
Screen Compare I Compliance Check I Functional Testing | Requirement Conformance
Accelerate. Innovate. Movate.
This reflects who we are at the core, what we stand for, live, and breathe every single day. This powers our brand and inspires every Movator to pursue excellence at work with speed and innovation.
Experience channel-less freedom
We have the omnichannel capabilities to provide seamless no-stitch experiences to your customers and remarkable business outcomes at lower costs.
Augmented reality
Chat
Email
E-commerce
Social media
Remote login
In-person
SMS
Support app
Web
Video
Voice
Understand customer behavior, and shortcomings in product and services
Provide personalized and customized UI/UX design
Proactive and pre-emptive UX based on contextual data
Global CX services re-design and tech-enabled delivery
Homogenous next-gen global technology ecosystem powered by cloud-based CX
Shift-left strategy with automation and analytics to understand and improve customer journeys
Tools feasibility study, PoC & robust automation framework to assess browser, native and hybrid apps
Early defect detection at design/coding through continuous integration
UX analysis and content analysis of 1000+ assets
Resource Center
Read about the latest industry trends, technology breakthroughs, views of thought leaders and our perspectives to improve your business outcomes.
Related Key Offerings
Transform your automation journey
Benefits
Accelerate time to market
Reduce manual labor
Enhance operational efficiencies
Get in Touch with us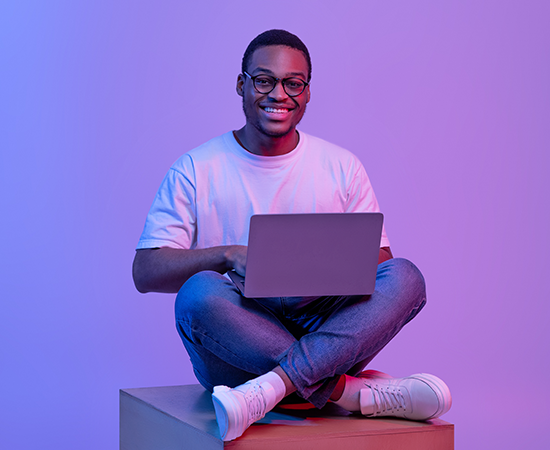 Hi There, is there any way we can help? Please fill out the 1 minute form below and one of our experts will reach out to you.