Today, companies are spending a colossal amount of money to streamline their IT operations. Research states, 'Over 65% of IT budgets are spent on supporting IT applications and infrastructure activities, ensuring that service quality and costs are optimized continuously. Adding to it, lack of context-driven, intelligent automation platform and solutions in the market today prevent enterprises from streamlining their IT operations the way they would like to.
Movate Contelli is an intelligent automation platform for hybrid IT operations that promotes convergence of human and machine intelligence resulting in improved business agility, intelligent IT, operational excellence, stronger resilience, and faster time-to-market. The platform is an amalgamation of AI, analytics, and automation that cohesively predicts models and subsequently manages complex infrastructure ecosystems effortlessly resulting in unprecedented CX.
Simplify your IT operations with cognitive technologies.
Accelerate. Innovate. Movate.
This reflects who we are at the core, what we stand for, live, and breathe every single day. This powers our brand and inspires every Movator to pursue excellence at work with speed and innovation.
Key differentiators
Cognitive Powered: Convergence of AI, analytics, and advanced statistical models
Rapid Context Training: Advanced AI/ML engine that starts learning your context and auto-trains from day 1
Modular Delivery: Modular stack and services for tailored solutions
Continuous Optimization: Understand dependencies, analyze issues, and continuously optimize capabilities
Automation Repository: Access over 4000 pre-built automation units covering a wide range of enterprise use cases
Plug and Play: Plugs seamlessly into your ecosystem and starts delivering results within a week
Key differentiators
Contelli Automation Center
Contelli Automation Center minimizes manual intervention and repetitive manual tasks through automation to make processes more efficient, reliable, and cost-effective to ensure business operations are streamlined and optimized. It brings the following modules together to achieve agility and speed in the delivery of digital services.
Contelli iCMP – NextGen Cloud Management Platform
Contelli FinArch – Cloud Cost Governance
Contelli AIOps – Intelligent ITOps
Key differentiators
Contelli Experience Center
Delivering a superlative IT experience is imperative for a competitive edge in retaining talent and scaling up operations. To achieve this, enterprises have embarked on a transformation journey to a modern digital workplace – underpinned by location agnostic services and significant focus on employee experience and wellness. Contelli Experience Center brings together the right blend of IT solutions to deliver 'highly personalized' yet 'standardized to the core' IT support experience
Contelli Personalized Virtual Agent
Contelli Digital Experience Center (DEC)
Contelli Digital Engagement Solutions
30-40% contact deflection to self-service and 40% resolved without manual intervention
35% savings on cloud spend with advanced cloud FinOps
45% to 65% reduction in FTE through advanced automation
Leverage automation, self-help, and multi-tenant service models
99% event management efficiency with intelligent ITOps
Flexible automation solution with built-in 4000+ automation libraries
Cloud-native DevOps tools for rapid rollouts
Best-in-class digital talent to ensure zero defect delivery
Expertise on all major technology platforms with experience of 26 years
Awards & recognitions
75+ international awards and 300+ analyst recognitions
November 28, 2023
NASSCOM Digital Skills Awards 2023
June 12, 2023
Movate won a  Gold Globee Award in the 'Company of the Year – IT Services' category at the 8th Annual Globee Awards for American Business 2023
May 5, 2023
TITAN Business Awards: Platinum in 'IT Service Provider of the Year 2023'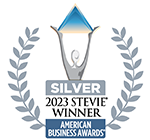 May 5, 2023
American Business Award: Silver Stevie –The 21st Annual American Business Awards®
April 9, 2023
Movate recognized for having the "Best CSR Impact" at the Corporate Social Responsibility Summit & Awards 2023 by UBS Forums Pvt. Ltd.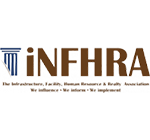 March 10, 2023
Movate Movate recognized for ESG practices at the 7th Edition Workplace Excellence Awards by iNFHRA
Resource Center
Read about the latest industry trends, technology breakthroughs, views of thought leaders and our perspectives to improve your business outcomes.
Get in Touch with us