Retail, CPG and eCommerce
Retail, CPG and eCommerce
The retail industry is growing and how! Evolving customer demands, the rise in digital disruption, and modern technology are driving the revolution.
Retail is clearly at a tipping point with a variety of new goods, markets, and client categories and a plethora of sales and marketing channels. The modern shopper expects a one-of-a-kind, immersive, and interactive service every time they buy.
Several factors are altering the landscape: analytics, infrastructure, cloud, and outcome-driven digital platforms. Agility is the need of the hour for retail sectors. Customers prefer a service-focused, result-oriented immersive experience.
The inability to implement new technology, lack of business models, and isolated applications hinder omnichannel buying. When it comes to developing competitive strategies, Movate brings in a unique combination of innovative thinking, top-notch execution, and agility. Leverage Movate's solid end-to-end strategy to overcome challenges and future-proof your enterprise.
Accelerate. Innovate. Movate.
This reflects who we are at the core, what we stand for, live, and breathe every single day. This powers our brand and inspires every Movator to pursue excellence at work with speed and innovation.
Key offerings
Digital customer experience
Delight your customers digitally
The once-primary factor that determined whether or not a buyer would buy a particular brand was product quality. Today, creating a rewarding experience for customers is far more crucial. In other words, every touchpoint that a customer experiences or communicates with your brand should be exceptional. Leverage Movate's digital CX services for retail and CPG to analyze digital journeys and offer personalized recommendations with a human touch.
Key offerings
Enterprise Product Services
Your ticket to running smart stores
Modern retailers streamline operations by combining finance, CRM, marketing, automation, and eCommerce. Adopt cost-effective solutions that meet your organizational needs with Movate retail enterprise services. Leverage customer insights to design more specific product lines and advertising strategies. Maximize performance by upgrading internal and external teams, distribution centers, manufacturers, and suppliers with real-time customer information
Key offerings
Digital Infrastructure Services
Empower phygital stores with a robust backend
With the digital push, conventional retail infrastructure is experiencing a metamorphosis. Say yes to flexible business models, user experience, and agile time-to-market. Take advantage of our digital infrastructure services to provide an engaging user experience with a secure and robust backend ecosystem. Discover innovative methods to leverage cloud and AIOps to create a smarter and always-on infrastructure.
Key offerings
Digital Engineering and Insights
Build brand loyalty with customer insights
Leverage Movate's digital engineering and insights services to fuel your retail transformation journey. Discover buying habits, identify purchase behaviors, update promotions and special offers, customize product suggestions, adjust pricing on the go, and estimate sales based on past trends and preferences. Empower your retail services with digitization to boost productivity, efficiency, and profitability at every level of operation.
Insights-driven proactive actions and product advocacy with best value, discounts and promotional information
Automated order tracking and returns process with immediate credit for high-value customers
Personalize the experience for customers based on intent
Best agent routing in real time for handling customer based on AI profile
Priority support for high value customers with white glove support across all channels of support
Leverage cloud-native DevOps tools for rapid ecommerce solutions rollouts
Agile and seamless cloud migration to help scale operations and minimize costs
Expertise on all major digital commerce platforms with experience of 26 years
Awards & recognitions
75+ international awards and 300+ analyst recognitions
November 28, 2023
NASSCOM Digital Skills Awards 2023
June 12, 2023
Movate won a  Gold Globee Award in the 'Company of the Year – IT Services' category at the 8th Annual Globee Awards for American Business 2023
May 5, 2023
TITAN Business Awards: Platinum in 'IT Service Provider of the Year 2023'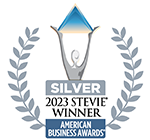 May 5, 2023
American Business Award: Silver Stevie –The 21st Annual American Business Awards®
April 9, 2023
Movate recognized for having the "Best CSR Impact" at the Corporate Social Responsibility Summit & Awards 2023 by UBS Forums Pvt. Ltd.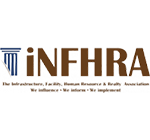 March 10, 2023
Movate Movate recognized for ESG practices at the 7th Edition Workplace Excellence Awards by iNFHRA
Resource Center
Read about the latest industry trends, technology breakthroughs, views of thought leaders and our perspectives to improve your business outcomes.
Get in Touch with us