Directly OnDemand
Untapped talent. Unprecedented flexibility. Reduce contact center volumes by 40% with next-gen gig customer experience ecosystem
Directly OnDemand is our unique gig customer support platform that harnesses passionate and knowledgeable freelance talent from across the globe who know, love, and are expert users of our customers' products, to provide elevated yet empathetic support from a user perspective. Not a traditional BPO partner, we are a refreshing, new way for businesses to find and reward their most loyal users to provide an exceptional peer-to-peer support experience that complements your in-house support centers.
Directly OnDemand offers a one-of-a-kind unique services model that blends gig experts, traditional support agents/experts, and world-class AI/automation platforms. It delivers boundless flexibility and the scale of the gig, benefits of intelligent automation, and stability of full-time traditional support agents, all while driving industry-leading CSAT.
Key differentiators
A sustainable solution to skilled talent crunch
A global network of on-demand gig peer experts with hands-on experience on your products to provide support in 100+ languages
Guaranteed quality
Rigorous vetting process to onboard only highly qualified experts and stringent QC standards
Unique gig plus full-time experts support model
The power of gig experts coupled with our 12,000+ full-time experts creates endless possibilities for our customer
Pay for outcomes only
With our success-based pricing model, pay only for resolved contacts
Flexible scalability for dynamic talent needs
With little to no training, the peer expert network can quickly scale up and down to meet your dynamic talent needs
Accelerate. Innovate. Movate.
This reflects who we are at the core, what we stand for, live, and breathe every single day. This powers our brand and inspires every Movator to pursue excellence at work with speed and innovation.
Omnichannel support capability
Improve your service delivery and provide on-demand support across channels with Directly OnDemand
IVR
Asynchronous messaging
Chat
Email
Bring efficiency and agility with intelligent automation
Leverage pay-per-resolution model
Provide the right expert at the right time
Automate repetitive requests
Deliver empathetic and personalized resolutions
Provide high-quality responses with peer-to-peer rating methodology
Presence of both on-demand and full-time experts
Fully support and easily integrate into most CRM platforms
Why Directly OnDemand?
Key Features
Elastic network of gig peer experts
Source, screen, and onboard your best customers who love to provide empathetic customer support and they are ready to start with minimal training
Patented intent analysis & routing
Advanced predictive routing algorithms identify customer intent in real-time and pair them with experts based on their reputation score ensuring the best support possible.
Reputation engine
Gig peer experts get a 'reputation score' based on the user ratings, peer reviews, etc., and experts with higher scores get more requests thus encouraging them to improve performance
Peer quality review process
A strong quality process where peer experts review and provide feedback and they are compensated based on their writing and reviewing answers, contributing to KM, etc.
Power of full-time experts
Directly OnDemand blends full-time experts along with the power of Gig to provide unprecedented scalability and experience.
Enterprise privacy & security
CCPA
GDPR
SOC 2 Type II
Directly OnDemand is designed and built on a foundation of privacy and security. All data is protected by a rigorous set of enterprise-level controls, policies, and practices. Our solutions are fully compliant with regulations and set up for enterprise scalability.
Pre-built integrators
Zendesk
Oracle Service Cloud
Microsoft Dynamics
Salesforce Service Cloud
Directly OnDemand is fully supported and seamlessly integrated into most CRM platforms and messaging applications.
Web & e-mail – Accelerate web & e-mail support
Web & email solution integrates into your helpdesk and can provide your customers faster responses and full resolution without requiring an agent.
Messaging – Scale messaging without headcount
Messaging solution provides both automation and highly flexible staffing to deliver an effortless customer experience.
IVR – Selectively shift phone calls to digital
IVR to Messaging solution gives your customers the ability to instantly shift from a phone call to a fully staffed messaging experience.
Digital transformation
Shift phone calls to messaging — and offer customers a faster and more effortless digital experience.
Business continuity
In the wake of COVID-19, a diversified contact center strategy is no longer a nice to have. Our solution helps improve business continuity by reducing your reliance on the traditional contact center and creating disaster recovery solutions.
Workforce augmentation
We'll help you adjust your workforce composition to include a network of on-demand experts. Boost CSAT, and response times, and save millions.
Hi-tech
Resolve questions related to troubleshooting, product releases, bugs, account & billing questions, and much more by leveraging real-time tech support experts Benefits
Telecom
We'll help you adjust your workforce composition to include a network of on-demand experts. Boost CSAT, and response times, and save millions.
Gaming
Troubleshoot gamer support issues related to outages, internet connectivity, consoles, and other related applications by leveraging flexible experts for support in games
Our experts
Experience the magic of experts' deep expertise. Lightning-fast responses. 24/7.
Highly skilled professionals
Choose on-demand experts with deep product and technical expertise, who can troubleshoot issues with precision.
Pay the expert on performance basis
Each expert is evaluated based on customer feedback, and when an issue is managed without an agent's support.
Top qualifications
Most of our on-demand experts have advanced educational qualifications and demonstrated strong all-around abilities in solving complex issues.
Personalized human interactions
With deep understanding and experience with technical issues, an expert offers personalized solutions tailored to your business. What you get is empathetic, crystal-clear communication.
Multilingual support
Extend your reach and access with experts from around the world. Each of our professionals can speak at least 2 languages fluently enabling you to deliver support in 100+ languages.
Engage with non-profits like Refugee Employment Partnership, Upwardly Global, etc. to source potential expert
Offer equitable access to employment opportunities and accelerate economic uplift
Onboard experts with diverse backgrounds and perspectives to promote equity and inclusion
Provide structured training and certifications to help people in the program expand skillsets and explore career paths
Empowering underserved communities with opportunities to learn skills, gain experiences and earn on Directly OnDemand
Awards & recognitions
75+ international awards and 300+ analyst recognitions
November 28, 2023
NASSCOM Digital Skills Awards 2023
June 12, 2023
Movate won a  Gold Globee Award in the 'Company of the Year – IT Services' category at the 8th Annual Globee Awards for American Business 2023
May 5, 2023
TITAN Business Awards: Platinum in 'IT Service Provider of the Year 2023'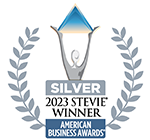 May 5, 2023
American Business Award: Silver Stevie –The 21st Annual American Business Awards®
April 9, 2023
Movate recognized for having the "Best CSR Impact" at the Corporate Social Responsibility Summit & Awards 2023 by UBS Forums Pvt. Ltd.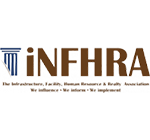 March 10, 2023
Movate Movate recognized for ESG practices at the 7th Edition Workplace Excellence Awards by iNFHRA
Resource Center
Read about the latest industry trends, technology breakthroughs, views of thought leaders and our perspectives to improve your business outcomes.
Revolutionize CX with Customized Gen AI Solutions
Benefits
Generative AI-embedded enterprise systems
Tailored solutions to achieve Personalization at scale
Drive unprecedented levels of productivity
Get in Touch with us