Media: NASSCOM
Spokesperson: Sid Victor
Are contact center leaders deriving the maximum ROI from the present traditional model of their contact center? This question was central to the webinar with Chad McDaniel, President, Execs In The Know. Though contact centers have come a long way, the problem is inherent inflexibility to scale beyond a limit, high fixed operational costs, and heavy dependence on full-time agents as leaders focus on cost optimization.
By default, today's operations hinge on planning and forecasting based on limited variables within the purview. But what happens when marketing launches creative campaigns that suddenly surge call volumes? Or the e-commerce platform that's crashing under humungous sales volumes. Operations going awry during the peak seasons means chaos on the floor. Burned-out agents, disgruntled experiences, and sobering scorecards are the realities. No wonder CCW Digital has repeatedly confirmed that contact centers are not delivering frictionless, personalized, predictive, and proactive experiences. Connected omnichannel experiences, agent empowerment, and meaningful customer interactions seem elusive.
Excerpt 1: Today's call center faces challenges
Considering the challenges of the present model, leaders need to take meaningful action to be future-ready. The blended fluid model—this is the focus of this article.
The Twin Disruptors
The two disruptive forces likely to revolutionize the paradigm of how call centers operate are generative AI plus the gig economy.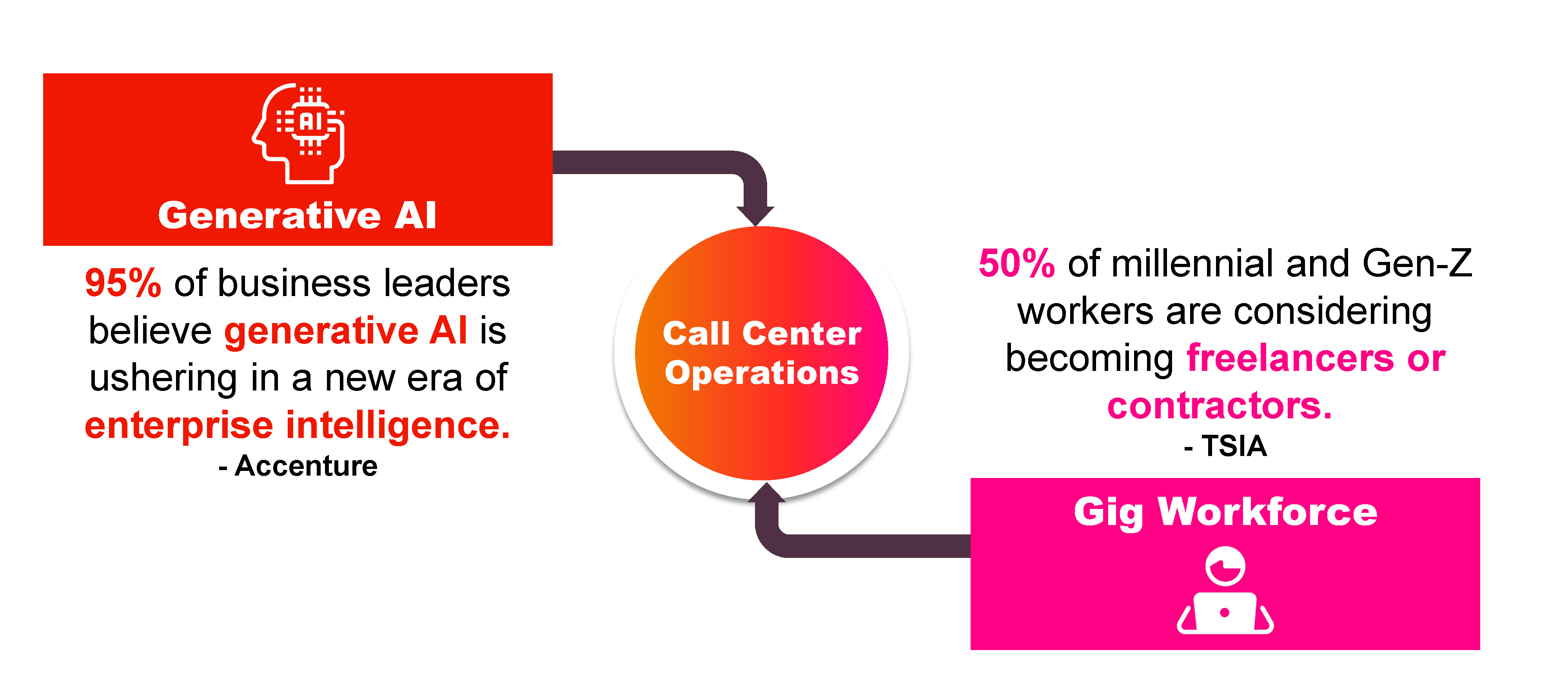 The combination of Gen AI and the gig workforce delivers outcomes for any industry, contact type, intents, and channels.