Careers at Movate – Philippines
We're hiring in the Philippines
Manila's tech boom is attributable to various factors such as a favorable business climate, the ease of doing business, government regulations, robust infrastructure, burgeoning tech-savvy talent, and English language proficiency. These factors position the island nation as the strategic choice for professional support services and in turn impact the Filipino economy. The Philippines continually stands as an outsourcing hot spot for global brands. Besides the robust workforce policies and government incentives, the nation evinces significant growth prospects in the years to come.
Bursting on the scenes of Asia's growing young population are Manila's millennials, Gen X, Gen Z, and their larger-than-life personas. Quenching the aspirations of this vibrant cohort comprising young and seasoned professionals alike are specifically curated career opportunities at Movate.
Movate in the Philippines
A competitive talent community and compatible time zone have spurred Movate's growth in the city known as The Pearl of the Orient Sea. Movate opened its first center in Manila back in the year 2009 and its second facility in the year 2018. With a strong focus on Customer Experience (CX), Movate's state-of-the-art facilities in Taguig City offer customer care, technical support, and customer acquisition for big brands in the market. The teams' swift resolutions, omnichannel, and empathetic support help clients delight their customers at every interaction.
The culture code
Recognized for the "Best Global Culture – 2023" by Comparably, Movate was hailed as the "Best Company for Diversity" and the "Best Company for Women" by Comparably in 2022.
Strong family ties, work-life balance, digital skilling programs, and career progression opportunities are integral to the work culture. We believe in nurturing the passions and talents of our exceptional teams. Be a part of a fun-loving community of diverse Gen-Zs, millennials, and seasoned professionals who are unleashing their full potential and making their voices heard. Work with the most preferred employer and experience a workplace where you push boundaries, explore new possibilities, and celebrate your passions.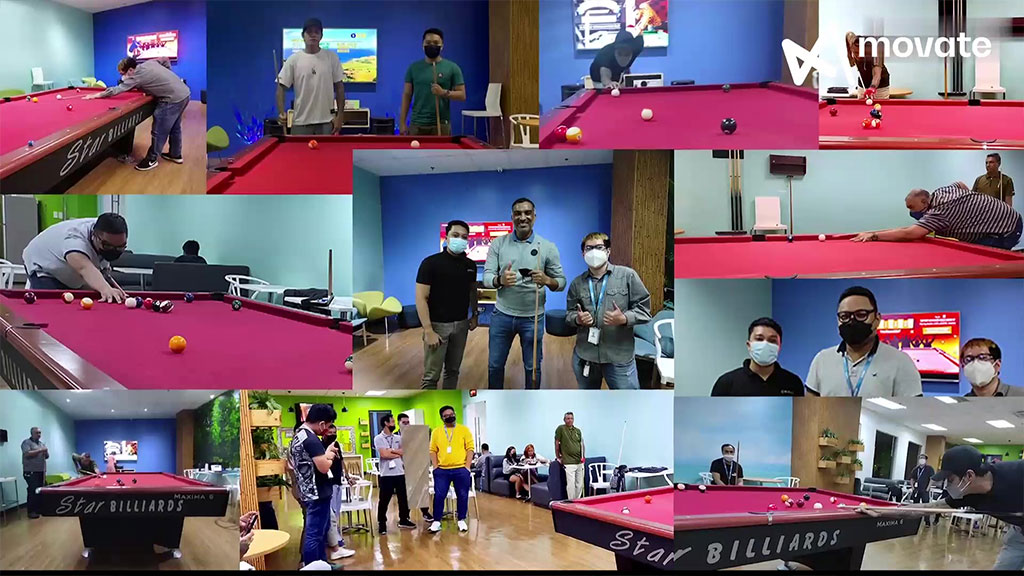 Discover an array of career opportunities that can propel your tech career forward.
Build your future at Movate
Roles Available
Recruitment fraud alert
The team at Movate has been alerted about fraudulent messages, hoax emails from certain employment agencies, and people requesting candidates for money in exchange for a position at Movate.
Movate is a merit-based employer and does not authorize any agency or individual to collect money or request a security cash deposit for employment at Movate.
As a job seeker, please be wary of the following guidelines to identify hoax job offers and emails:
We don't send job offers from email services like Gmail, Rediffmail, Yahoo mail, Hotmail, and other email ids.
We never request money for any purpose before, during, or after the hiring process.
The Movate recruitment team does not collect personal information or sensitive documents like bank account details or credit card information for hiring a candidate.
Stay safe and stay vigilant.
Did not find an appropriate opening in the openings section?
No worries, we would still like to hear from you. Please drop your resume below and we will get back to you if we see a fit.