Movate: Microsoft Solutions Partner
Pioneering Customer Success with Microsoft's Premier Solutions Through Our Expertise.
Movate, a distinguished Microsoft Gold Partner, is committed to driving transformation and fostering growth for our clients.
Movate takes pride in delivering Microsoft Cloud Services through the Microsoft Cloud Adoption Framework, offering proven guidance and best practices. This empowers our customers to confidently embrace the cloud and attain their desired business outcomes.
Our team of experts is wholeheartedly dedicated to comprehending your unique business requirements and customizing Microsoft solutions to perfectly fit your needs. We have extensive experience across various industries and technologies, underpinned by our Microsoft Center of Excellence. This ensures that every time you engage with Movate, you receive the highest level of expertise and unwavering support.
Our Services
for Microsoft
Products
Movate is committed to providing exceptional support and guidance throughout your cloud adoption journey. Whether you need assistance with migration, optimization, or managed services, Movate is here for your business's best interests at heart.
Data Analytics on Microsoft Azure
Embark on a data-driven journey with Movate's advanced Data Analytics on Microsoft Azure solutions.
Our offerings seamlessly integrate data processing and visualization, utilizing Azure's capabilities to empower predictive analytics and real-time insights.
Movate transforms your data into a strategic asset, uncovering patterns for optimized operations and informed decision-making.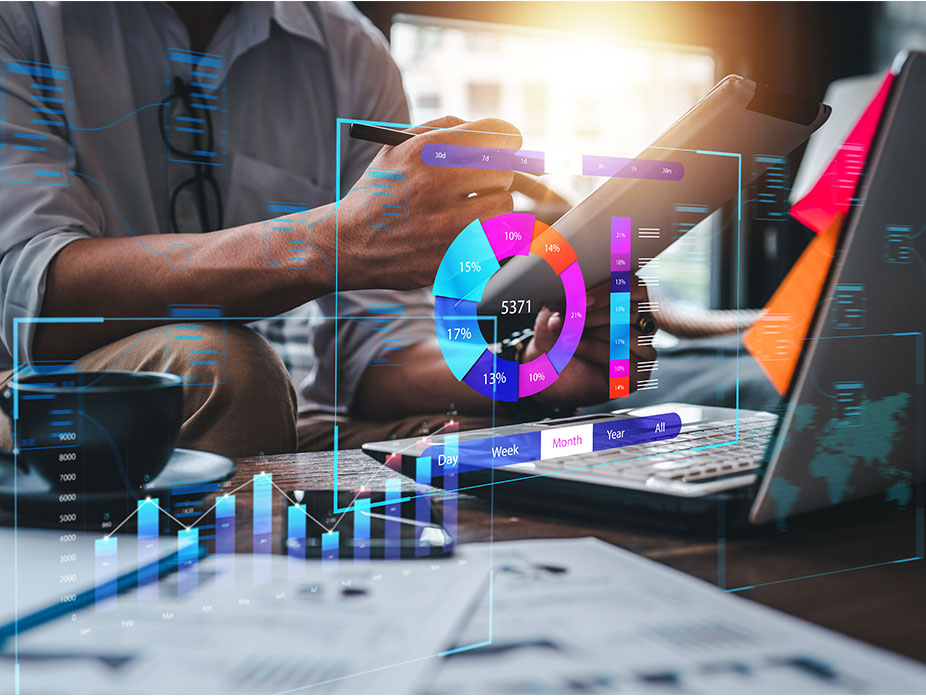 AI and Machine Learning
Discover the frontier of AI and Machine Learning on Microsoft Azure with Movate.
Our solutions leverage Azure's robust platform to propel your business into the future, offering cutting-edge capabilities for predictive analytics, automated decision-making, and unparalleled insights.
DevSecOps
Embark on a secure and agile software development journey with Movate's DevSecOps solutions on Microsoft Azure, seamlessly integrated with Git Repo of your choice.
Our approach combines the power of Azure's cloud infrastructure with Git's collaborative development platform, ensuring a robust and secure DevSecOps pipeline.
Microsoft Azure Virtual Desktop
Transform your desktop experience with Movate's services for Microsoft Azure Virtual Desktop (AVD).
We specialize in configuring and optimizing your virtual desktop infrastructure on Azure, providing a secure and scalable solution for remote work environments.
Movate ensures a seamless transition to AVD, offering enhanced flexibility and centralized management.
Configure Hybrid Cloud Infrastructure
Embark on a hybrid cloud journey with Movate's expert services for Configuring Hybrid Cloud Infrastructure in Microsoft Azure.
We specialize in seamlessly integrating on-premises and cloud resources, optimizing your infrastructure for flexibility and scalability.
Movate ensures a smooth configuration process, leveraging the hybrid capabilities of Microsoft Azure to enhance your IT environment.
Modernization of Web Applications to Microsoft Azure
Revitalize your digital landscape with Movate's Modernization of Web Applications on Microsoft Azure.
We specialize in transforming legacy web applications, harnessing the full potential of Azure's cutting-edge features.
Movate offers a strategic approach, ensuring your web applications not only meet but exceed modern standards.
Application Containerization
Embark on a transformative journey with Movate's Application Containerization services on Microsoft Azure.
We redefine agility, seamlessly containerizing applications for optimal performance, scalability, and rapid deployment.
Movate's expertise ensures a tailored approach, maximizing the benefits of Azure's cloud infrastructure.
Intelligent Digital Workplace
With Movate's intelligent Digital Workplace Services experience best in class delivery and support for Microsoft Teams, Exchange Online, Sharepoint Online, User management and Workplace Security using data driven decisions and recommendations.
Movate Contelli
Ai- enabled automation platform to accelerate cloud-native application development and cloud migration with 4000+ pre-build automation scripts
CloudAdapt- Cloudification Framework
Accelerates the application discovery and identify the optimal targeted infrastructure to host the application
Cloud Reference Architecture
300+ blueprints for designing and implementing cloud-based solution. It serves as an eanbler and accelerator for organizations for cloud adoption by offering best practices, design patterns and implementation guidance.
Why Movate?
Microsoft Gold Partner
A long-standing relationship with Microsoft, elevated to Gold Partnership level in 2022. Our expertise includes cloud platform and connectivity, Azure Cloud Services, and Microsoft 365 Cloud Productivity.
Industry Recognized
Over 40 engagements delivered successfully over consulting, assessment, implementation and managed services for Microsoft customers, more than 75 active cloud engagements
Experience across domains & tech
1500+ Microsoft certified professionals globally. Our teams have strategically engaged with customers for more than a decade to deliver quality programs across M365, Security, Azure cloud etc.
Microsoft Center of Excellence
Dedicated Microsoft COE with 100+ certified experts across MS technologies like Azure, M365, Security & Collaboration. 30+ technology and industry aligned GTM solutions like Edison, Contelli and Insights built on Microsoft technologies
Get in Touch with us