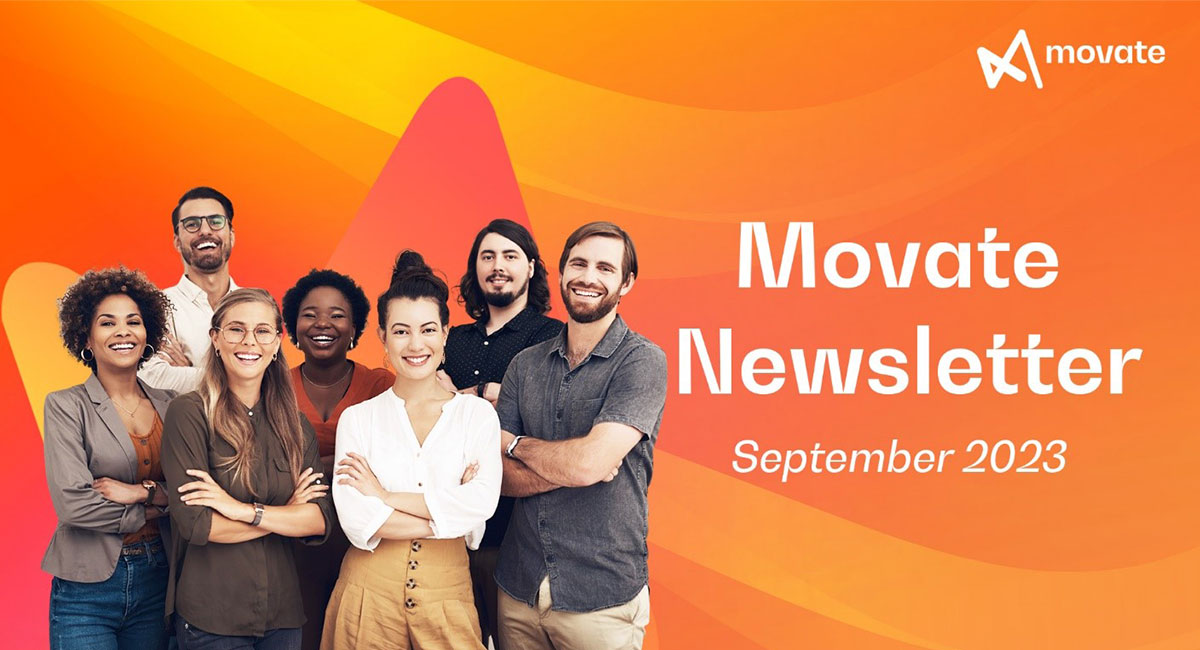 In Sep 2022, we rebranded from CSS Corp to Movate to signal our new ambition and transformation. As we look back at the past year, we are convinced that this was more than just a rebranding. This was a change in our way of life with an elevated vision, and speed and innovation being our guiding pillars. We've celebrated victories big and small, delighted customers, forged valuable partnerships, and nurtured a community of amazing individuals who inspire us every day. Check out our new video as we look back at the past year.

We're also elated to introduce Movate Athena, a generative AI platform, for futuristic leaders seeking tangible business results. What distinguishes us is our co-innovation and co-creation based approach which does not force-fit any technology into the customers' environment but rather works on a collaborative partnership model that is also outcome-focused.
Here are some other updates and articles that might be of interest.
Movate in the news
In the media: The CFO as the Chief Future Officer – Read how Movate's CFO, Ramaseshan K, is leading with a vision beyond finance; He touches upon ESG, Gen AI and how Movate is leveraging Gen AI tools. Read more 
Insights
Blog: Delivering on Cloud excellence with Movate & AWS – See how a global cosmetic giant's journey from legacy systems to cloud excellence is a testament to the power of innovation and a well-defined application modernization framework. Through Movate's guidance and accelerators, the organization modernized its applications and transformed its entire business approach. Read more.
Point of View: Contact Center Transformation – This thought paper helps decision makers understand the need to modernize their contact centers using Salesforce Service Cloud, Automation and AI. Read more
Blog: Making headway in Gen AI – IT and CX managers find various opportunities and applications of gen AI promising; Movate is making headway in its Gen AI services. Read more
1 Year of being Movate
Video: On September 20, 2022, CSS Corp rebranded to Movate. As we look back at the past year, we are convinced that this was more than just a rebranding. This was a change in our way of life. The world around us is evolving at an unprecedented pace. The challenges in the market today call for a fresh perspective and an innovative approach. While our business had evolved dramatically to align with changing client needs and industry disruptions over the last few years, it was important for us to elevate our vision fueled by momentum and innovation. Watch
Social buzz
Hailing top performers: Recently, Movators from Costa Rica, came together to recognize and honor our outstanding achievers who consistently set the bar higher. Certificates of excellence were awarded to the top performers in recognition of their remarkable contributions. They also took this joyful gathering as an opportunity to celebrate our employees' birthdays! Read more
Movate Photography Contest 2023: We are thrilled to share the incredible outcomes of our Photography Contest Season 3 at Movate! For the third consecutive year, this cherished tradition inspires photographers at Movate from different locations to capture their distinct perspectives through their camera lenses. Read more